Membership of the FSB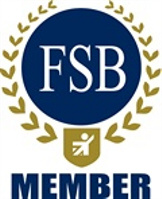 As part of our commitment to professionalism and good customer care, Webcharm became a member of the Federation of Small Businesses in 2011.
Whilst this organisation is primarily of benefit for businesses rather than customers, it does allow access to a wide range of resources to help Webcharm develop in a professional manner and to ensure that information regarding the latest business practices and legislation is always available.
This should hopefully help us to continue to offer the best service that we possibly can and at the very least demonstrates that Webcharm always aim to do things in a 'proper' and professional manner.
It also allows us to network with other small businesses in the Wrexham and Chester areas and so contribute to the local economy by using their services just as they use ours.